When it comes to beaches in Peru, none are more enchanting than Mancora. Located just 3 hours away from Puira, Mancora is the perfect getaway for those who seek adventure. Boasting a gorgeous palm tree lined beach that's compliment by warm water and countless discotecas, it's become a hit for Peruvians & foreigners alike. The wide range of venues provides a unique atmosphere of good food and vibrant bars that attract colorful characters from around the world. Due to the heavy influence of Colombians and Venezuelans, there's no mystery why Mancora is reffered to as the "Caribe Peruano".
Boasting a vibrant nightlife and picturesque sunsets over its turquoise waters, it's easy to get seduced by this beach town. Everyone is letting loose, and this rebellious energy is contagious. Even though some parts can get sketchy, the lowkey outlaw energy is what makes Mancora so alluring. From the open rejection of societal inhibitions to embracement of unchecked migrant caravans, there's no denying the vibe that's unapologetically unique to Mancora. On one hand it's wild enough to seduce party animals and diverse enough to win over families. Over the years it has exploded in popularity, which has transformed this once overlooked beach town into Northern Peru's most renown tourist destination.
Even though Mancora's beachfront is filled with enough bars to overwhelm visitors, after a few days it's time to leave the beach. It doesn't matter how wild you are, there are only so many cocktails you can drink in the sand before you start to go insane. After a week, what starts as a celebration of reaching the coast quickly turns into a level of depravity where you are flirting with becoming a full-blown alcoholic. Fortunately, there's plenty of activities to liven up your trip. These range from neighboring beaches to extreme sports, and there's something for everyone. They are all short distances from the malecón de Mancora, so escape the playa with these awesome mini adventures!
Best Activities to Enjoy in Mancora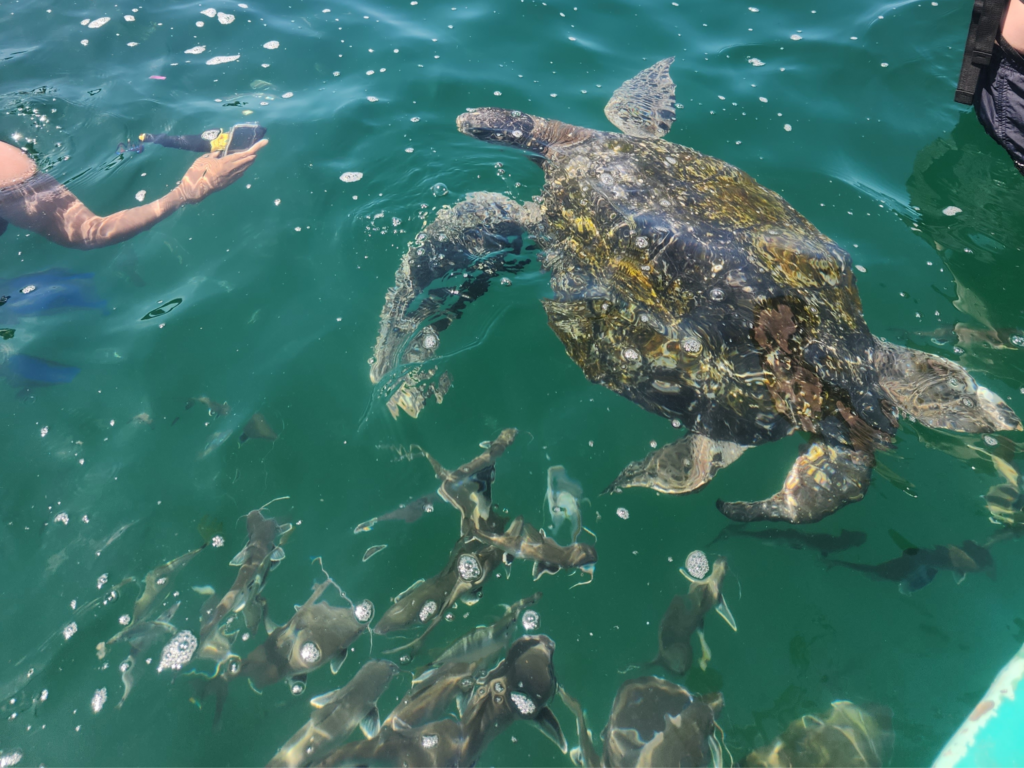 Activity #1: Swim with Tortugas in Punta Sal – When we last visited Mancora 7 years ago, the only place to swim with tortugas was in El Ñuro. At the time, business was booming. It was a budding tourist attraction that seemed to have everything going for it. Unfortunately for them, they had no moat to protect this emerging money making opportunity. Locals in neighboring beaches quickly realized that tortugas can be lured to any beach on the Northern Peruvian coast. The water temperatures are all the same, and as long as someone is giving them food the tortugas are happy to stay.
The profit margin is extremely enticing since this is one of the easiest tours to run. The only cost is bringing tourists from Mancora, paying a fisherman his daily $10 salary & throwing bits of fish for the tortugas to gobble up. Everyone wants to swim with tortugas, which makes this activity an absolute gold mine. Over the years places to swim with tortugas popped up in Los Organos, Mancora, & Punta Sal.
Out of the available options, we recommend Punta Sal. Nowadays most of the tourists are sent straight to Los Organos, so Punta Sal has a little less traffic. On top of having less congestion, Punta Sal has crystal clear water and various other activities to enjoy. This makes it an attractive place to swim & scuba dive, since all its fish and tortugas are on full display. You'll still see other groups of visitors, but Punta Sal is big enough to provide an intimate experience without feeling like you got ripped off.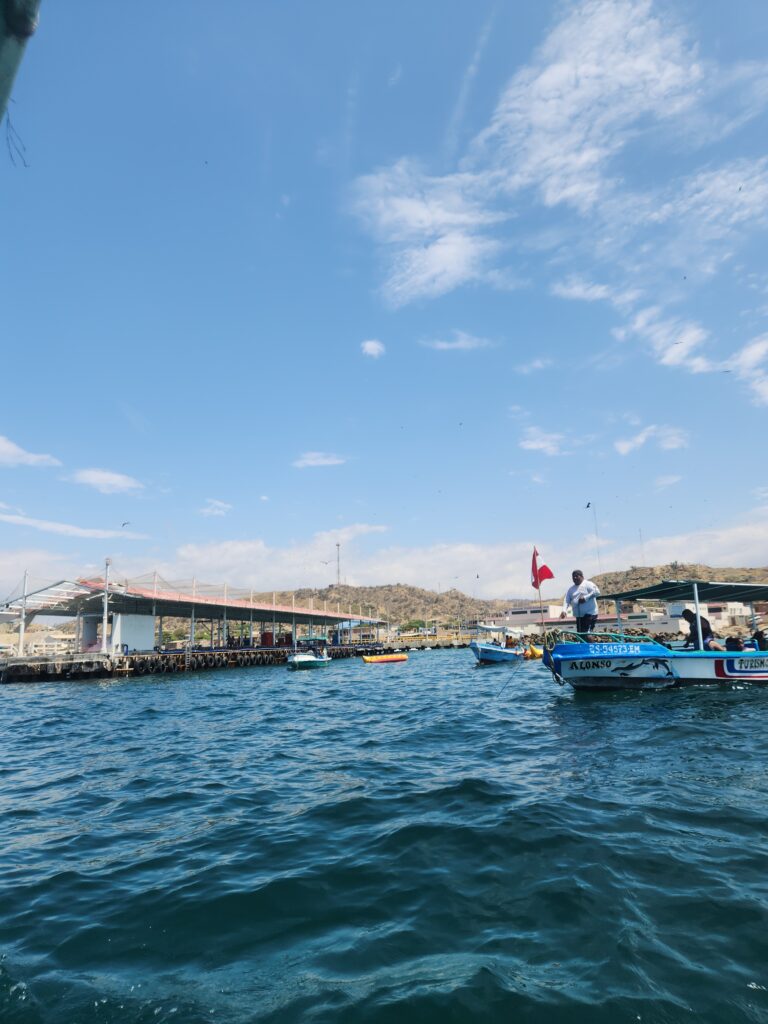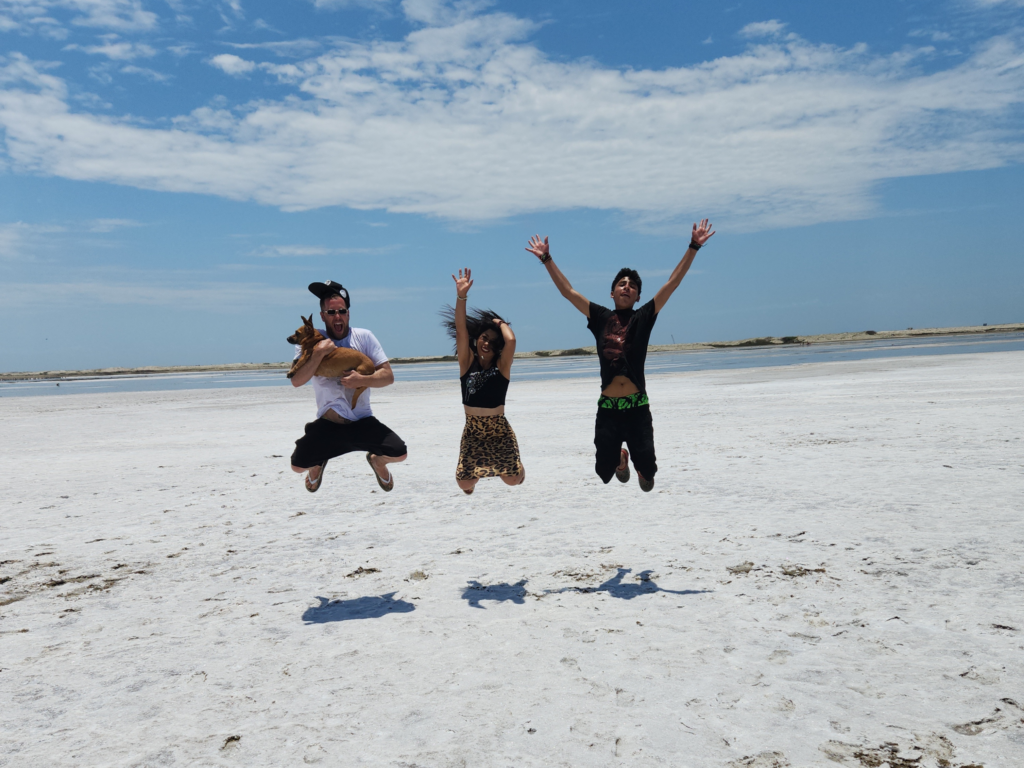 Activity #2: Visit the Salar de Negritos – Out of the many places to visit on Peru's Northern coast, this is easily the most curious feat of nature. Blessed with a bizarre pearly white landscape, El Salar de Negritos provides a preview of what it's like to walk on another planet. This unique oasis is created by salt deposits that are constantly being built by water evaporating under the aggressive sun. It's a never-ending cycle that only happens in this specific part of the Talara Province.
What makes it even more unique are the beautiful beaches surrounding it. In my book, these playas give this salar an edge over Bolivia's Salar de Uyuni. Instead of being stuck in the Bolivian desert, this attraction is right where you want to be on the Peruvian coast. Despite being smaller in size, its strategic location on the beach provides various entertainment options once you are done taking pictures. The only limiting factor is which method of transportation you pick to get there.
The novelty of this natural phenomenon isn't lost on any visitor. Over the years the salar has gained nicknames ranging from "Salinas de La Brea" to "Las minas de sal". The best part is, this salar is only a 2-hour drive from Mancora. There are multiple buses that go from Mancora to Talara, and the final stretch to the salar can be reached with colectivos. If your budget permits, get a private car to take you and a few friends. This allows you to visit additional beaches on the way back, which is a welcome treat after cooking in the sun at the salar!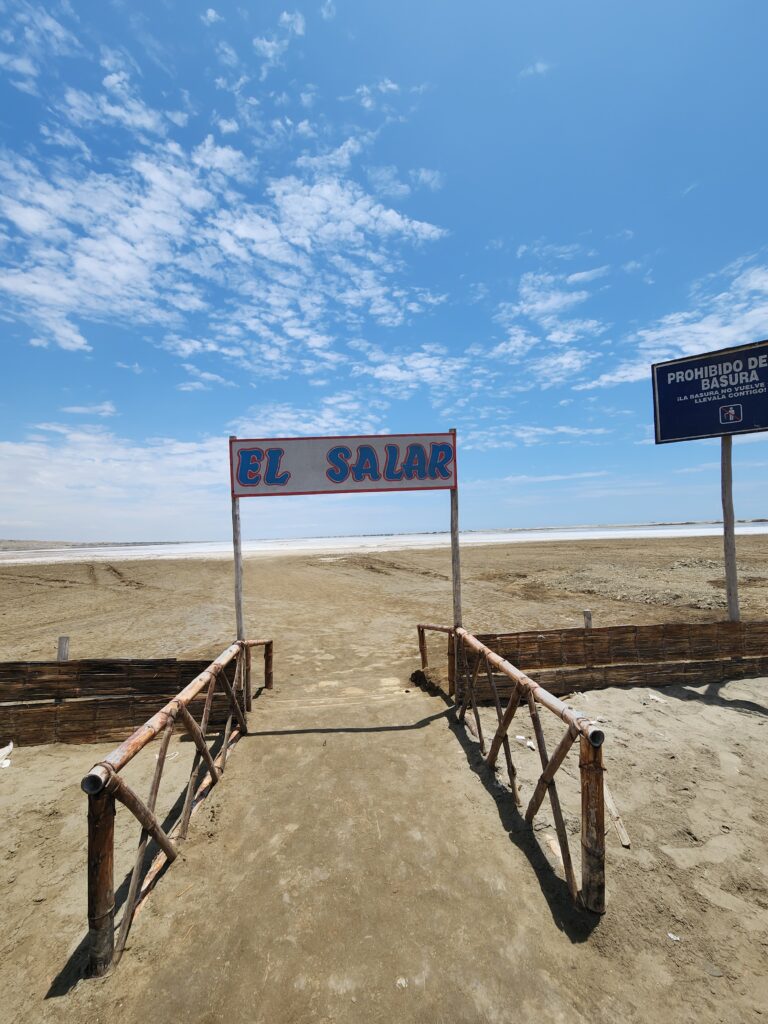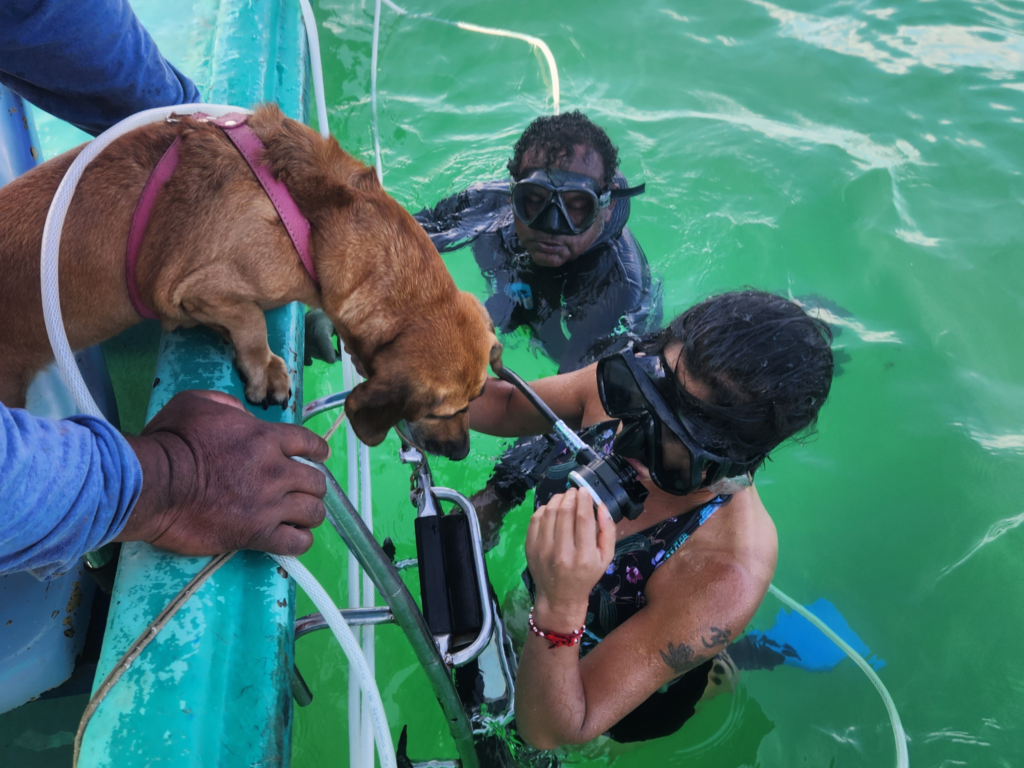 Activity #3: Scuba Dive in Punta Sal – Swimming with tortugas is cool, but scuba diving is a different level. Going down to the ocean floor provides an intimate look at coral, fish, and other wildlife that can't be seen from the surface. This diverse ecosystem is delightful to experience, and now's the time to visit. Everything is evolving, and there's no telling how long coral reefs will last. Thanks to our current system, a potent combination of contamination and global warming is killing off coral reefs around the world. It's happening at an alarming rate, and Peru's coast is no exception.
When scuba diving in Punta Sal, you receive a first-hand look at a thriving ecosystem that's undergoing rapid changes. While there's still a breathtaking number of exotic fish and sea creatures to see, there's no denying the destruction. Coral reefs that used to be rich with activity are starting to die and turn brown. This provides an eerie backdrop to one of the prettiest coastal habitats in Peru. Since I'm not the Peruvian president, the only thing I can do is shed light on this unfortunate trend & raise awareness. Scuba diving in Punta Sal is still a memorable experience, so come indulge before it changes even further!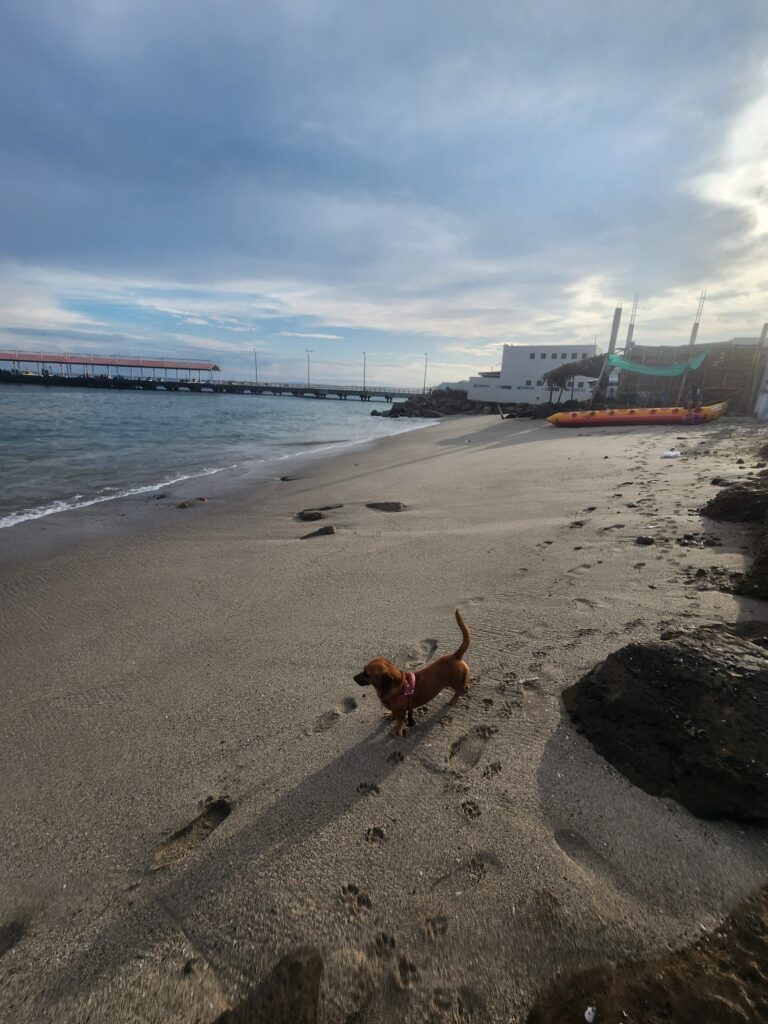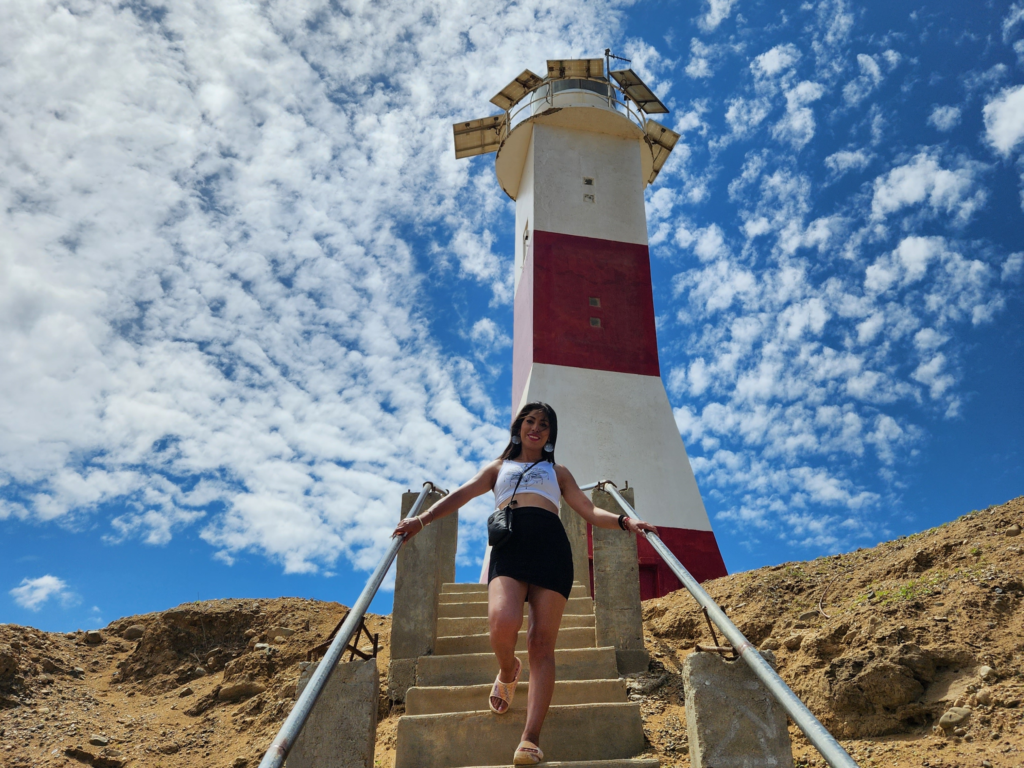 Bonus Activity: El Mirador del Faro – If you are low on cash and looking for something to do in Mancora, this lighthouse is for you. It's within walking distance from the malecón, so you don't have to spend 1 sol to see it. While there isn't a monetary cost to visit, you will have to burn some calories to reach it. Mancora's lighthouse is situated at the top of a very steep hill overlooking the beach. There's no trees or shade to give you refuge, so it's recommended to make the hike in the morning to avoid passing out. All you have to do is cross the Panamericana Norte and take calle Los Incas to the entrance. From there the dirt road cuts behind various hotels and bungalows and takes you straight to the foot of the stairs leading up to the lighthouse. 
As soon as you make it to the top, the hike immediately becomes worth it. The lighthouse is painted bright colors and provides the perfect addition to this mirador. From the vantage point you can see the entire city of Mancora as well as the neighboring beaches. It's a breathtaking view that provides a different look at this truly memorable beach getaway. There's also a restaurant and bar for those who want to soak in the scene and enjoy the sunset. This lighthouse is the perfect getaway for those who are sick of the beach, so take the hike to indulge in its novelty!